If you laugh, we're doing comedy.
If you don't, we're doing drama.
Actors Improv Company
Actors Improv Theater, formerly known as Transactors, is the longest-running improvisational theater in the South. Our work focuses on emotion, physicality, character, commitment, teamwork, and fun.
Learn more about us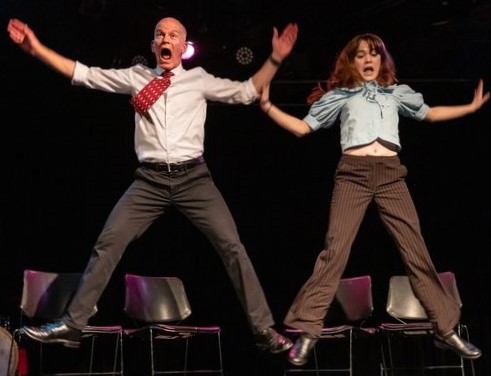 Feb. 17, 8:00-10:00 PM, Valentine's Musical, The ArtsCenter, Carrboro
Actors Improv celebrates Valentine's Day with our annual Love Show. This musical is made up on the spot based on audience suggestions.
April 22, 8:00-10:00 PM, Actors Improv Turns 40, The ArtsCenter, Carrboro
We've been around since 1983 and we intend to celebrate. Details TBA.
Check out our full calendar to see when and where we're performing. You can also follow us on Facebook, subscribe to our newsletter, or watch us on YouTube.
Subscribe!
Be notified about upcoming shows, special events, and more!